A candle light march has been carried out in the light of the ghastly incident that took place in Hanmakonda Town, Warangal in Telangana State against a 9-month-old infant. The baby was abducted, sexually assaulted and gagged to death by a 28-year-old man on Tuesday late night. The incident not just shook Telangana but the whole nation.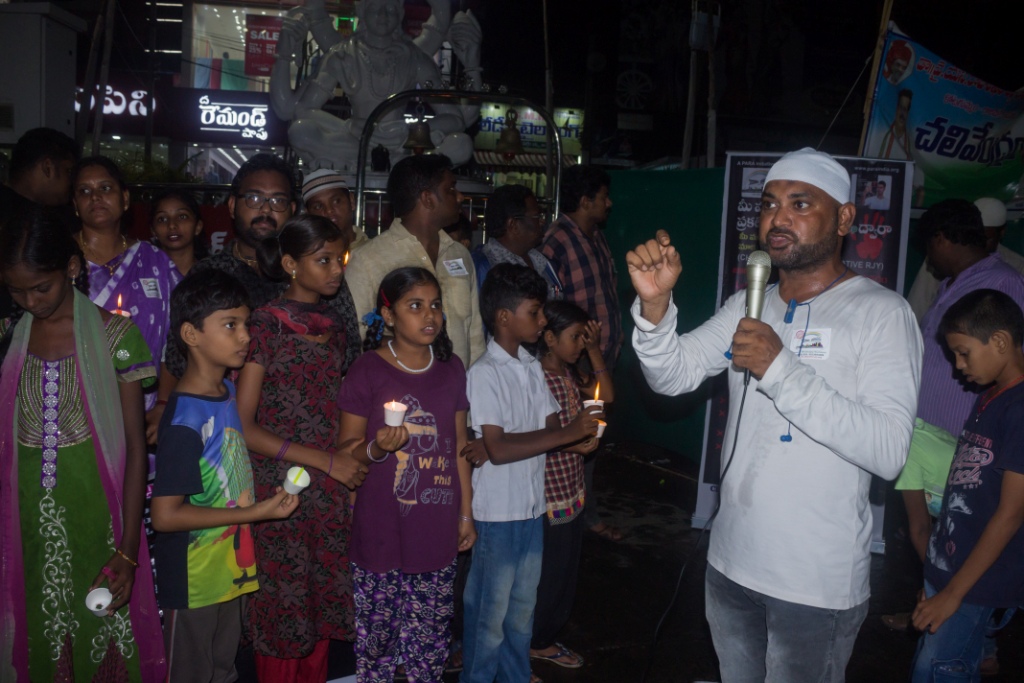 Along with "Raising Hands in Hope"were activists and children from Human Rights Clubs, Child Friendly Cities Initiative, People's Action for Rural Awakening, Abdul Kalam Charitable Trust and Jamaat-e-Islami Hind. They went in the candle light procession demanding justice for the little one on June 21, 2019. The procession that started at Delux Centre and walked through the busy lanes of Rajahmundry, demanding protection for children and punishment of the accused.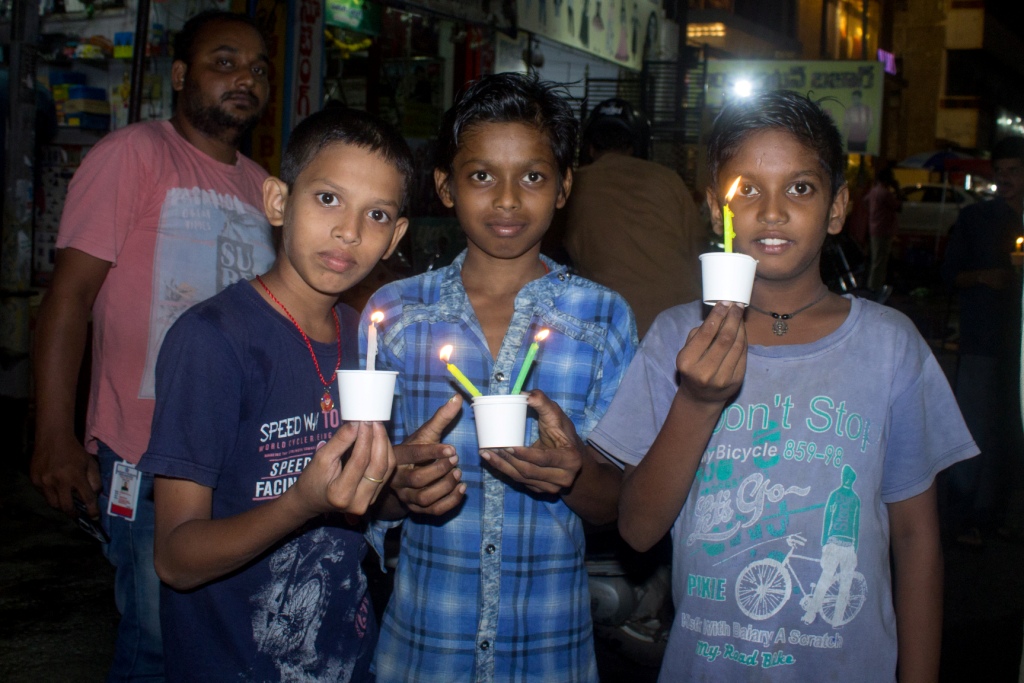 Demanding stringent punishment to the culprit, CFCI Co-coordinator told that gathering that people of all walks should come together to build a new and safe city for children. He said such things should not ever take place in Rajahmundry. YSRCP Floor Leader Sharmila Reddy said that we consider children as equal to God, but acts like these take place everywhere against the former. She demanded harsh treatment to the accused "human beast".
An Advocate, K L Bhavani, said even before we saw justice to the 9-month-old infant, another incident took place in the same neighbouring Telugu state where a 9-year-old girl was raped at her residence in Ramanthapur, Hyderabad. She added that the justice should be done in a way that such incidents won't take place in future. Jamaat-e-Ismali Hind Women's Wing member Ayesha said that though we are developing each day, our moral values are only plummeting. Every day we go to bed thinking this is the last incident against children and women. However, we get up to read about these ghastly incidents. Earlier, parents were scared of sending children outside and now children are not safe even next to us, she said and demanded stern punishment against the culprit.
Stating that people say wearing "short dresses" instigate such acts, a volunteer from Raising Hands for Hope questioned how did this infant could provoke this horrible human being. Children from Abdul Kalam Human Rights demanded justice and asked the State government to make the society child-friendly. Abdul Kalam Trust Md. Arif said that the mother could save the child in her womb for 9 months, but about 134 crore people of India could not save her for 9 months.