Every year June 5th is celebrated as the World Environment Day. This day is observed to protect the earth, our common home.
To raise awareness on ill effects of plastic on the environment and promoting eco-friendly alternatives, the staff members of PARA along with the local SFI group took out a rally with the slogan "Say NO to plastic", "Avoid Plastic, Save the Earth" and "Shun Plastic Bags, Use Cotton Bags" at Ravulapalem, East Godavari.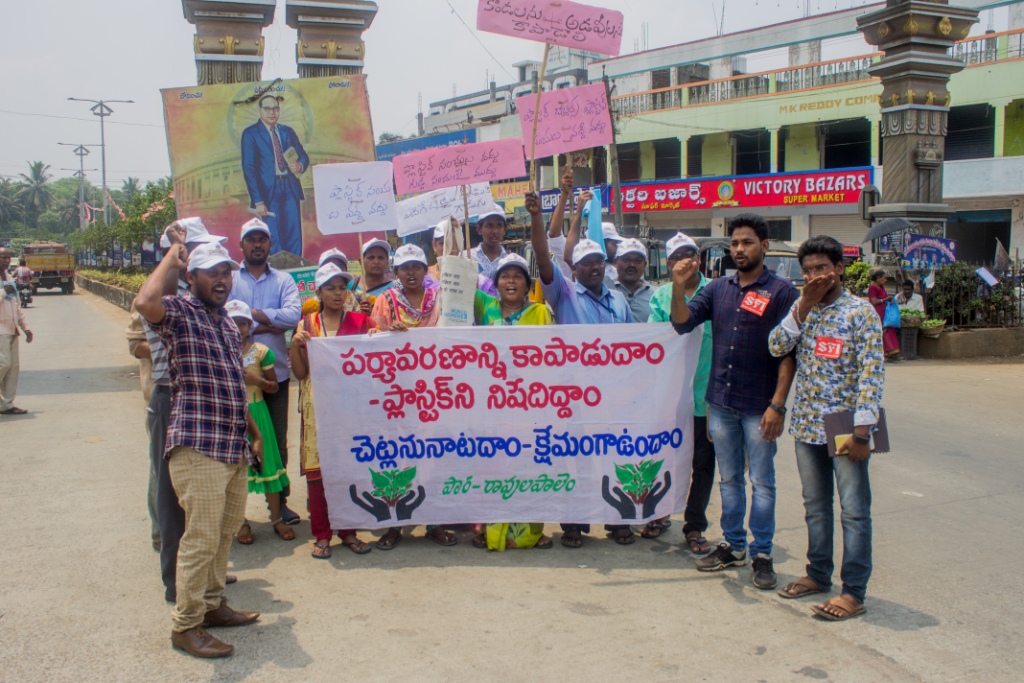 As part of the event, the staff picked up few bags of plastic waste from the streets at Ravulapalem centre and invited the shoppers and shopkeepers to do their bit to protect the environment by shunning plastic.
PARA ex-Director Fr Thomas Pallithanam, who was here on a brief visit, spoke about a 16-year-old Swedish girl Greta Thunberg who has been on a school strike for climate since last 9 months. "Though the climate striker has started this movement alone last year, crores of people, including students, teachers and parents are joining movement today," he said. We were moving in a direction when we would have to buy fresh air to breathe, as we are already having to buy water. He added that instead of thinking about how to survive on this polluted planet, we need to think about how to make the planet flourish once again, and prevent pollution destroying it.