Differently-Abled People's Collective Coordinator B Subbayamma and team member organised a Comics programme on 10-08-2019 here at PARA campus, Ravulapalem.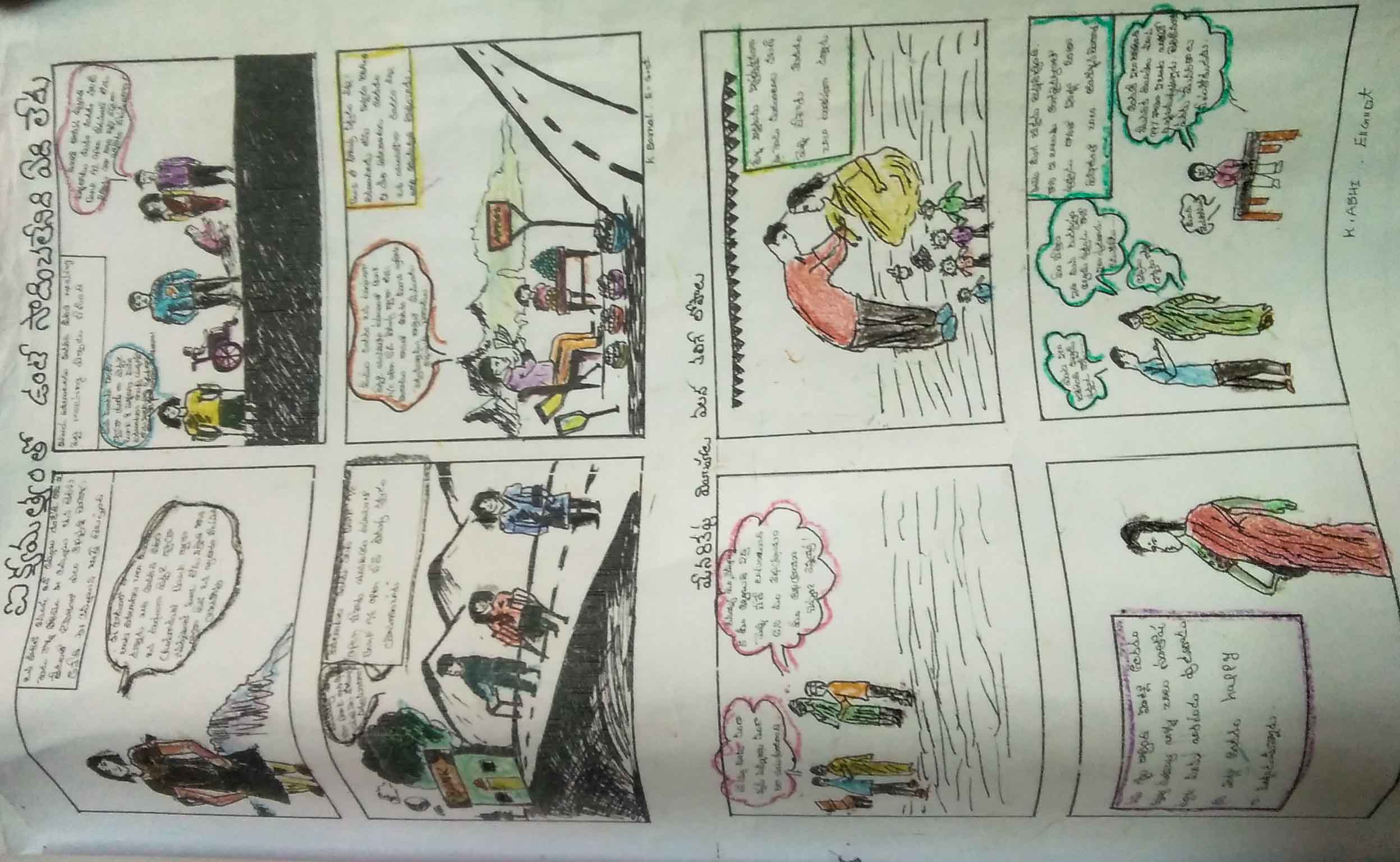 Addressing the gathering, the coordinator said that differently-abled people had rights and all need to respect them. She added that the aim of the programme was to highlight and sensitise people on the challenges and problems being faced by differently-abled people in their day-to-day life through drawings. The representations would then be exhibited at different public places to draw the attention of government. Some of the participants,through their work, highlighted that the government should provide inclusive education to children with disabilities in schools and colleges.They also sketched the challenges they and their parents or caretakers face at homes due to lack of facilities.
To train children on how to draw, N Chandrashekhar, a drawing master had come from a local school. He first gave them basic drawing tips. The children were them free to give expression to their ideas through drawing comics. As many as 30 children with disabilities participated activelyin the programme.