To empower Divyangs, People's Action for Rural Awakening organised a Parents' Meeting at PARA, Ravulapalem on June 28, 2019. The chief guest for the programme was East and West Godavari Districts MLC Illa Venkateshwar Rao.
Introducing the newly elected Member of the Legislative Council (MLC) from the Teachers' Constituency to the participants, DAPC and Liliane Fonds Coordinator, B Subbayamma, appreciated his simplicity. She said that the council member does not haveany police escort and travels by RTC services.
The DAPC underlined that the vital role of the government in the empowerment and development of Divyangs. As per "The Rights of Persons with Disabilities Bill – 2016"there are 21 types of disabilities compared to the 7 listed in the 1995 Act. The Act speaks of equal opportunities, protection of rights and full participation of Divyangs.
DAPC committee members submitted a memorandum demanding: 1) Facilities like ramps and washrooms convenient to disabled people at schools and colleges, 2) Multiple disabled option be included in the Sadaram certificate, 3) Allowing earlier students with comparatively lesser marks to be eligible for Group-4 exams and 4) Withdrawal of the A single pension for a single ration card policy and support of each Divyang regardless of the number of Divyangs in a family.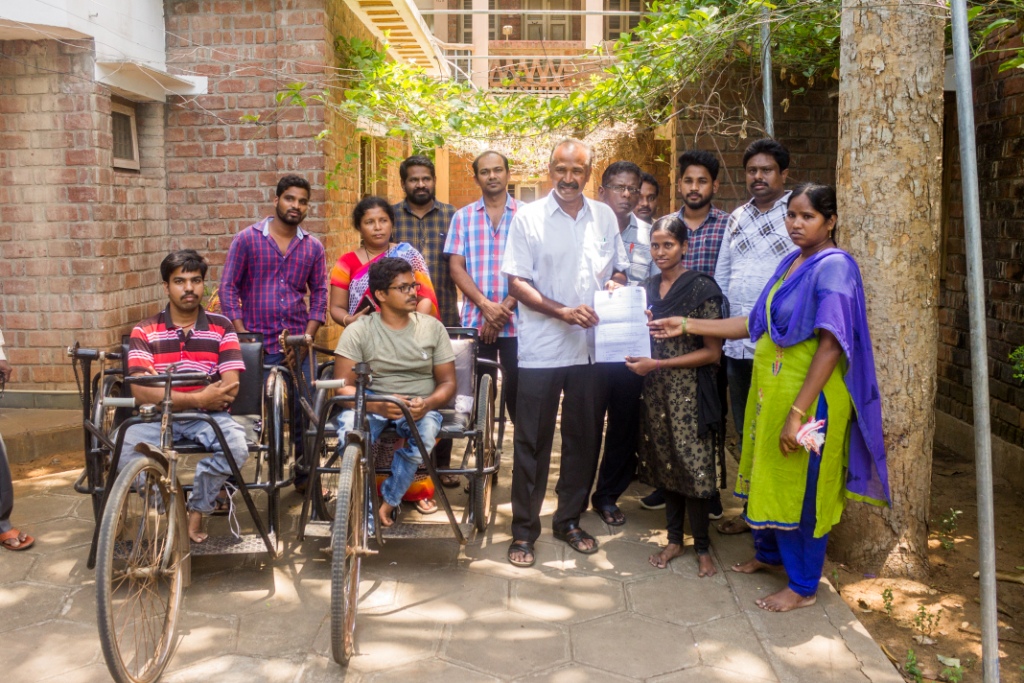 Addressing the gathering, Mr Venkateswar Rao said that he neither belongs to ruling nor opposition parties, I belong to "people's party" and work for the development of people. He added that he would speak for disabled people in Legislative Council and if need be he would "fight" outside the council. The council member asked the participants to give a written representation of their demands. He later distributed books and bags to disabled children and a sewing machine to the parents as part of Income Generating Programme (IGP).
PARA Director Fr Ignatius said that it was a joy to be able to work with the Divyangs and appreciated the families who cared for them with great commitment.